Welcome to IVY
About Us
In 2008, IVY Co. opened a new International Kids School designed for children of ages 1.5 to 5. The goal of IVY Co. is to help children achieve their full potential, instilling them with a willingness to learn and celebration of their differences.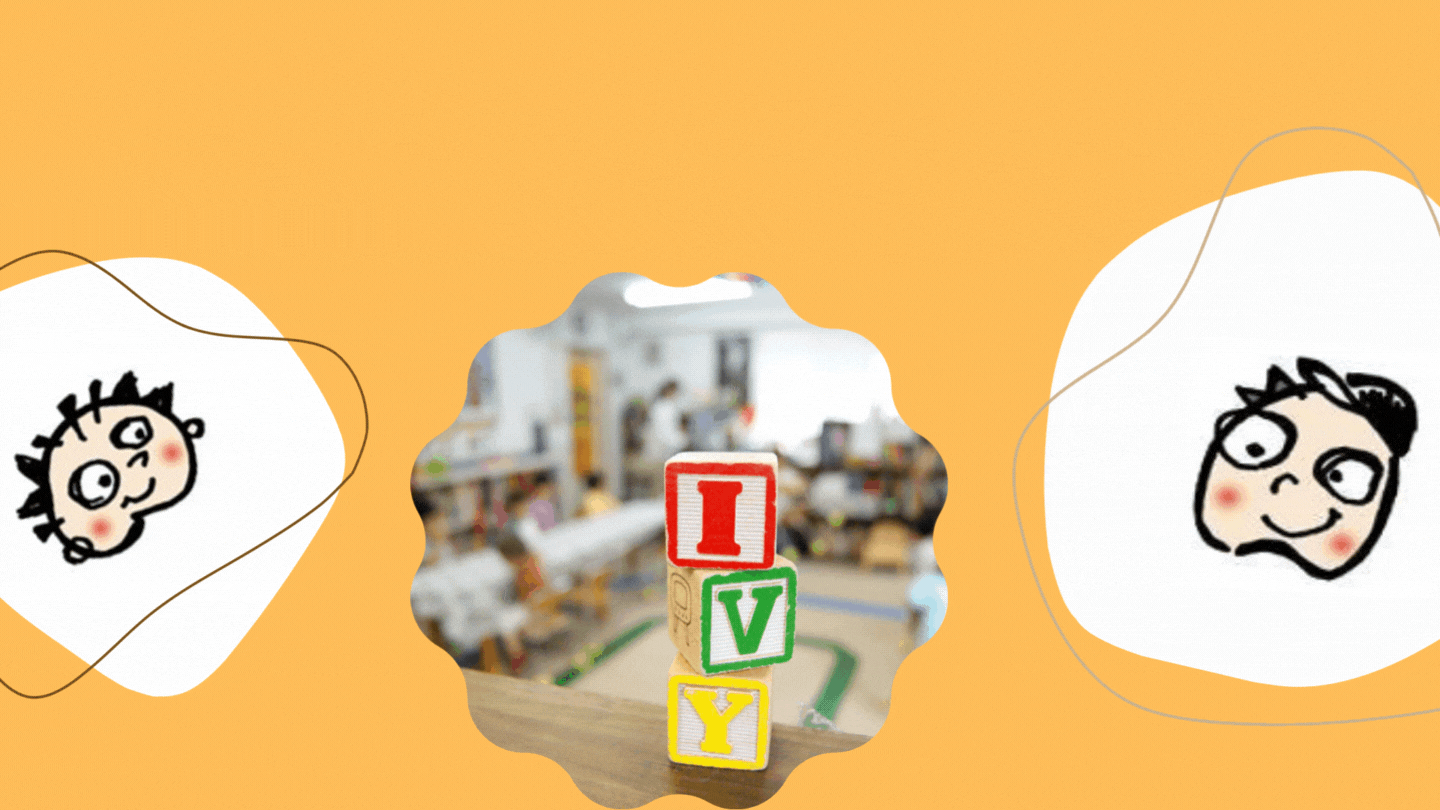 2008年に幼児対象にアイビーインターナショナルキッズスクールを開設しました。子どもたちが幼い頃から遊びを中心とした生活の中で、倫理的で機能的な学ぶ姿勢と他人と共有することの豊かさを体験します。  大切にしていることは個々の母国語は家庭で、そして、英語を通して幼児期のあらゆることに挑戦する、生徒数20名までの国際幼稚園です。
How to Enroll Your Child in a Class?
We have one-day-trial class!
Course features
アイビーは、個々の子どもが持つ母国語を最優先としながら同時に英語教育を通して総合的な人間力を培う国際教育を幼児期に育みます。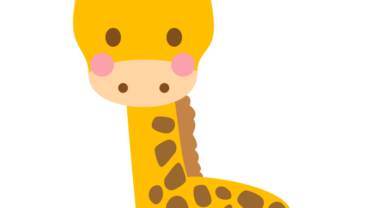 International Kids School
IVY International Kids School focuses on the social, physical and academic development of 1.5 to 5 year olds children.
IVY's instruction program prepares children for entry into schools using an immersive environment with English as the language of instruction. IVY gives priority to children planning to attend both local International or Japanese schools.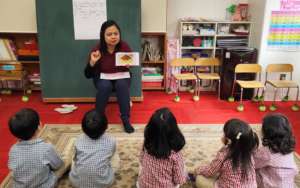 See more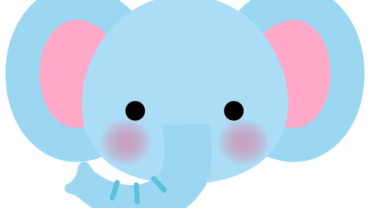 After Class Intensive Course
IVY After Intensive Course aims to teach children to:
Take turns through fun games.
Improve listening comprehension through conversation and childrens' DVDs.
Learn self expression through art and crafts.
Learn basic phonics and acquire reading skills.
And more…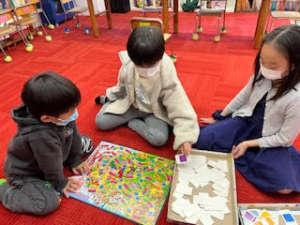 See more
What Makes IVY Special?
IVYの特徴
Philosophy & Mission
幼稚園からの国際教育の大切さ
We strive to work together to build and maintain trusting and respectful relationships with both children and families.
当スクールでは子供たちが幼いころから、遊びを中心とした生活の中から、学ぶ姿勢と他人と共有することの豊かさを体験する優れた神戸の地で長く続く国際幼稚園です。
PHOTOGALLERY
From the Schoolyard
Parent Testimonial
We thank all of you!
We first started at IVY school when mydaughter was 22 months old. It's been almost a year since she entered theschool. At that time, "apple" was the only word she could say in English. Sinceshe started, her vocaburary has been increasing more and more. It's amazing!IVY school is not just a place to study English language, for her it is theperfect community space that she needs to use English. That's why she canswitch from Japanese to English naturally when she arrives at school. I wasreally anxious before because it was my first experience to spend any length oftime apart from my daughter.
However, I am so satisfied that we decided to come toIVY school. She is smiling everyday!
2歳7ヶ月からいつも楽しく通っています。
先生はみんな明るく楽しい方ばかりで、「僕の友達だよ。」と大好きなようです。どんどん新しい単語や言葉が出てくるので、「次は何を言うのかなぁ。」といつも楽しみにしています。なんといっても発音はすごく良いです!!
最近一番おどろいたのは、お店で会った外国人の親子と一緒に"ABC Song"を歌い、「This One??」「Red, Yellow, Blue…」と英語で話していたことです。これにはすごく驚き、IVYに通わせて良かったなぁと実感しました。
I have always enjoyed going there since I was 2 years and 7 months old.
The teachers are all cheerful and fun, "They are my friends." He loves it. He is always looking forward to the new words and phrases he is going to learn. I always look forward to it. The best thing is that her pronunciation is really good!
Recently, I was most surprised when I sang the "ABC Song" with a foreign parent and child I met in a shop and they asked me, "This One? Red, Yellow, Blue…" I was very surprised by this. This was a great surprise and made me realise how lucky I was to have them attend IVY.
My son has been attending IVY since he was one and a half years old.
At first, of course, I was worried about putting him in an English-only environment out of the blue, but now I am simply amazed at how quickly he adapts to the English he has learnt and speaks it naturally and with a very beautiful pronunciation. The teachers are really patient and loving with my son through songs, crafts and storytelling. So my son loves the teachers. I feel safe leaving my son there because I think this is the most important thing for a child's learning environment.
娘が2歳になる前にアイビースクールと出会い、通い始めてもうすぐ1年が経ちます。英語で話せる単語が「apple」だけだった彼女も今ではどんどん語彙数が増え、周囲を驚かせています。彼女にとってアイビースクールは「英語を学ぶ教室」というよりも、「英語で生活するスペース」のような存在で、スクールに到着すると自然と使用言語を英語に切り替えることができるようです。親子分離自体が初めてで当初はとても不安でしたが、迎えに行く度楽しそうに教室を出てくる彼女の様子を見ると、今は思い切って入学させてよかったと思っています。
I really like the curriculum they have in IVY. Everything balances each child's mental, physical, and emotional aspects through their activities. My child has been with IVY for almost 2 years and I noticed great progress in her communication skills. IVY feels like a second home to my child. She's very comfortable with the environment and always eager to go to school every day. She enjoys English with her sweet teachers and friends!
At IVY, the teachers take a close look at each child and think about how they can help them.  Micah wasn't good at speaking when she first entered the school, but now she can communicate well with other children.  In addition, the teachers have extended Micah's innate positivity. I think this is also thanks to IVY.
My daughter has been enjoying going to school since she was 3years and 8months old.
Ivy International Kids School is a very warm and educational school. All teachers are very kind and they are active in the children's education.
All students are adorable and friendly. Everyone treats each other as a friend. They are on very good terms with each other.
My daughter's English skills are improving day by day. She could read a lot of words and watch English TV programs. I am surprised that she can converse with foreigners online. She gained her confidence while learning English.
And I think her sense of independence has been fostering after going to IVY. Teachers teach not only English but also necessities on daily life.
We appreciate all teachers and we are happy to meet teachers and friends. We love IVY International Kids School!!
news & events
Upcoming Events